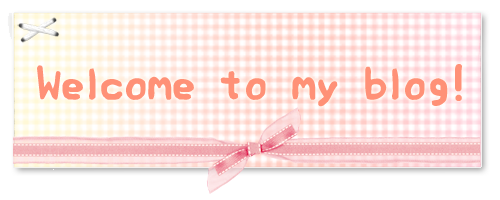 Sunday, May 2, 2010
ah choo~ woah~ so much "dust" on my blog. i havent been blogging for like almost 3 mths? don realli have much time to blog now. i had enter navy since the start of march.time past very fast ya? i in navy for almost 2 mths le. life in navy so far so good ba..juz that sometime realli quite shag...
love my camp mates~ all of them are very nice. thought i will not be able to celebrate my birthday and i was wrong. the gals gave mi a surprise!hahax~ not onli the gals..the ppl of endurance house too. thnks!!!
my course started too...sometime very slack sometime very busy..and guess what! im involve in this year NDP! i dono if i should be happy or what.. happy cos this is like once in a life time BUT it will burn my weekends!! T.T
tomorrow will be the day again...im wondering if i can control my emotions...will i be able to stop myself from thinking what happen 4 years ago...and if i cant stop myself from thinking about it.. will i be able to prevent myself from crying...
sometime i realli wish tomorrow will not come.....
with loves 1:07 PM
Thursday, February 18, 2010
Yesh~~~My ITP finally ended...but somehow i got mixed feeling. i wanted to finish my ITP asap but now ended i feel sad. i miss my colleague...actually they are good to me sometime. giving mi all those guidance and help when i need it..
nevertheless...i love exxelnet~ everyone in exxelnet rock =D
anyway i got the cny photo from my cousin le~ my two nephew are realli very cute la~~ see their photo..i cant stop smiling to myself~~~
here are the photo to share with you all =D
my family photo
with loves 9:34 PM
Wednesday, February 17, 2010
YESH!!! finally tomorrow is my last day of ITP le~ i can like finally say bye bye to office work le~~ i totally hate office work. i dono why people like to sit in office for so long!?!?! though sitting in air condition office is good...will not sweat and stuff. but it boring totally!
and i realli love to exercise!!!! i dono what happen to mi sia~ last time i used to hate exercising but now im loving it~ it been quite sometime since i stopped jogging cos of stupid ITP!!! everyday work work work..reach home like around 8pm? mummy don let mi run at night..say dangerous..so in the end i cant run. today is company off~ so i manage to take out sometime to run~ it feel so good~ but den i hate the weather totally!!! run half way it started to rain..so sianz~~~
anyway today is quite a stupid day for mi. cos i lost my dental card so i cant call if they are opened today or not. so i try my luck to go down to see if they are open and they are not!!! waste my trip sia... wanted to take "cathy" from them..guess to take it some other day.
went to lot 1 to have lunch with sis and again we are crapping as always..hahax~ always enjoyed the time spent with sis =D
lastly i just realise smth!?!??! my dip plus exam is next week~ and i havent even study~~ GG for mi =x
with loves 9:02 PM
Tuesday, February 16, 2010
today is yet another day of house visiting~ but instead with parents~ today is with my poly mates.
meet up with khee at cck around 1015am den trained down to yishun.cos we reach there too early le..so went to take a walk around north point to kill time. around 11 plus..xiu,yu and terence reach..so walk back to interchange to find them. waited a while for jiawei to reach before takin bus to yiming house which is our first stop. slack there till around 12 plus for everyone to reach before going to our next stop which is terence house and again everyone slacking down there again till about 2 plus before moving on...
Next stop is enqi house which is the last stop for mi...sad~ cos i need go baibai...so bo bian lo... but nevertheless today still had some fun with my poly mate~ hope we can continue this next year!
photo taken today
Taken at yiming house
taken at terence house...
taken at enqi house...
with loves 9:16 PM
Sunday, February 14, 2010
Happy Chinese New Year + Valentine~
time past damn fast sia~ now chinese new year le and thanks to chinese new year~~~ my boss say wed is a off for us so it mean my ITP onli left 1 day!! yesh!!! finally my ITP is ending soon.
sadly this year valentine and chinese new year are tgt!! cant realli celebrate valentine eh? LOL...
BUT~ i still got flowers~~~ hehex
woke up around 8 plus to starting preparing to go aunt hse. every year my family cfm late de~ LOL~~ but this year my 2nd aunt even later den us~ cool~ for the first time my family is not the lastest =x
i always like the first day of cny~ reason? cos my mum side de cousins are damn shuai de lo~ =x plus i can see my 2 cute cute baby nephew~ but sadly i think today they are shy or what? like very scared of us lei..so cant realli play with them. nevertheless, they are still very cute! make mi feel like havin my own baby too =x
and ya~ every year de chinese new year..i will always be hearing this.. your bf lei? you getting prettier each year~ hear le also sianz la =x
my 2 cute baby nephew family photo =D
mi also took a family photo..but den it with my cousin~ when i got it from here~ will upload it here~~
after that nothing much to say le..juz normal hse visiting~ sitting down there quietly listening to the adults talking.
tomorrow will be another day of hse visiting cfm hear the same comment...haixx~~ can i use a tape recorder to reply their qns?? LOL
with loves 10:20 PM
Sunday, February 7, 2010
YESH!!! i finally got my dream phone~ wohoo~~ sony ericsson satio!i dono if there is any words now to describe the feeling im having now~ im realli happi lo~ but den hor happi is happi la~ my pocket got a very big hole~ it cost mi 500 bucks! -.-
at first it cost 598~ and if i trade in my omina..i will onli need to pay 398~ BUT cos my contract havent 20 mths yet...they say need add 100 bucks more. so in the end i pay 498!!(round off is 500 la)
but den i realli love the camera~ 12.1 mega pixel~ super cool lo~~ buying this phone i no need get myself a camera le~~ hehex
a preview of my phone =D
and here a preview of how good is the camera~~ at the same time i can also intro everyone a new member who had juz join my family not long =D
with loves 10:34 PM
Sunday, January 24, 2010
woah~ i think i realli going to be broke soon~ today spent alot sia =X
woke up early 9 plus~ cos mummy woke mi up~ if not normally sunday i will sleep till like 11 de =x
cos mummy want go Lot 1 to get CNY clothes for bro and daddy~ wan mi go with her to buy. den i got no choice but to wake up and start preparing. anyway okay la~ cos in the afternoon going out with sis denise.
sometime i realli hate to buy clothes for my bro~ cos realli very hard to choose..my bro is not those very fashion de~ i like de..he don like. so damn hard la. onli my mummy know him well..so she choose liao ask for my opinion...even though i don realli find it nice but to put myself in my bro shoes...i think it okay for him~ LOL
shop with mummy till around 12..sis denise come find us~ den 3 of us continue to shop till 1 before mi and sis bused down to orchard.
had wanton mee for our lunch~ but den the queue was so long~(when we go there it was no 5 onli and our no is 27!!!) we wasted our time by taking photo~ LOL. cant blame us la~ gals =X
after lunch~ shop around far east for a while..sis brought the stuff she wan den we bused down to PS to get my itouch screen protector which can act as a mirror~ it was super cool la~ when i got it i was like~ woah~~~ and i was quite happi too..cos im like finally got it?
had ice at the ice monster~ the ice there was not bad la~ can go there try try =D den went to shop again~ brought some make up stuff.
after which we bus down to bugis to get CNY clothes for my bro and daddy again(mummy order). lolx~ realli hard to choose for them without mummy~ cos i don realli know their taste! den i sort of anyhow buy la =x
had our dinner at mos burger~ and we sit down there realli chat alot~ LOL~ it seem that mi and sis denise can chat non stop de~ we sit down there for like almost 2 hour before bused back home~ den on bus we also continue to chat~ LOL~~
realli have a nice day with sis~ thnks sis!
here are the photo taken today
taken while waiting for our wanton mee
with loves 10:18 PM